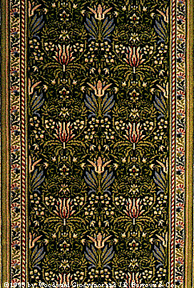 Tulip & Lily Carpet; William Morris Carpets designed in 1875 by William Morris, . Tulip & Lily is one of the best known Arts & Crafts Movement carpets, and it is one of the only 19th century carpet designs to be kept in current production throughout the 20th century.


(Info and images from J.R. Burrows & Company)


Vine and Pomegranate Carpet.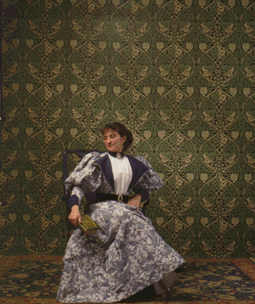 Morris wallpaper: 'Vine & Pomegranate' wallpaper