Contemporary Candian Film and Literature (Fall, 1999)

Exotica
by Atom Egoyan

Francis (Bruce Greenwood ; tax auditor, the father who loses his wife and daughter)
Eric (Elias Koteas; DJ of the Exotica; ex-lover of Christina)
Thomas (Don McKellar; owner of the pet shop)
Christina (Mia Kirshner; strip-dancer, used to baby-sit for Francis)
Tracey (Sarah Polley; Francis' niece); Harold, Tracey's father and Francis' brother
Zoe (Arsine Khanjian; hostess of Exotica, pregnant with Eric's sperm)
Inspector & Customs Officer


I. Images of "traditional" (nuclear family) Home: How are the families (Francis', Tracey's) presented?
Francis's home -- with only photos and a baby-sitter there with "the baby."
Tracey's home -- poor, noisy, with only a father on wheelchair.
Christina's home --beautiful facade
II. Betrayal of traditional relationships -- What does it mean when Francis, after being thrown out of Exotica, said that we don't get asked to be brought into this world, and nobody asks us to stay, either?
The familial relationships between Francis, his wife and his brother.
The loss of Francis' daughter.
The broken family of Christina's.
Zoe's mother's betrayal of the girls in Exotica.
The broken relationship between Christina and Eric.
"The touch"?
III. Exotica vs. Central Inspectors:
The contradictions in Francis' life: a tax auditor during the day, performing his private rituals at night.
Exotica:
A strip club with rules and tradition. You look; you don't touch. Zoe continues her mother's career but creates her own options.

-- its tropical decor:
Extended meaning of Exotia -- "out there it's a jungle." the background music (Mychael Danna's, inspired by Indian music; Leonard Cohen "Everybody Knows") . Police Siren
The use of mirrors in Exotica and by the customs officers. Do they differ?
III. "Exotica" and the other Exotic places: What gets to be established after the destruction of families?
1. "Exotica"
-- stereotypes of school girl: What does Christina do about her role as an innocent school girl?
"What is it that gives a schoolgirl her special innocence?''
"they look at you with those big eyes, their whole life ahead of them, while you've wasted half of yours.''

--the relationships there:

between Zoe and Christina; Zoe and Eric.

-- Performance of rituals by Francis and Christina.
-- Obsession of Eric by the past. Also Francis'.

2. Thomas' ritual of getting his dates with free concert tickets.

3. Do these people break out of their rituals or repeating the past; establish a new kind of relationship, or just performing and pretending?


-- The setup by Eric -- and counter-setup by Francis--a repetition
-- How are the touches by Francis and Thomas taken respectively by Christina? Does she repeatedly feel betrayed?
-- the embrace between Francis and Eric.
-- Thomas is also betrayed by the officer he dates. How does he deal with human relationship (specifically with Francis and Christina) afterwards?
IV. Memory, Photographs and Videos: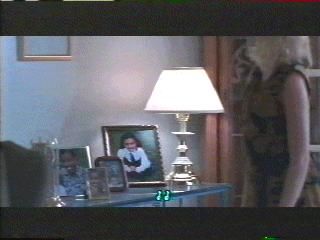 How is memory treated in this film? Through the characters' obsession and rituals and what else?
Why does the film ends in the past? Is that another kind of stasis in the past?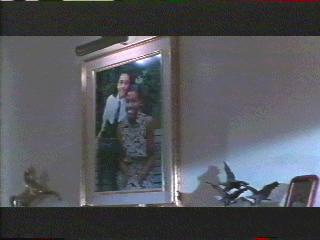 ---
The Egoyan Nucleus
Exotica (1994)