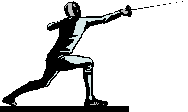 Activities
*

Please download our class materials from EngSpace.
Composition
(1) Our composition modes include: 1. Job/school Applications (cover letter; Resume; autobiography [for job] or statement of purpose [for school]; 2. Problem Solving; 3.Research Paper; 4. Explanation paper (your communication model).
(2) "The Rights to Write" 2010 Spring project & Journal entries (on Weblogs)
In this semester's class, you will continue to write more than just the formal papers. You will continue to work on "The Rights to Write" project with students of National Chung-Cheng University (see the project description below). Based on the feedback from the first semester, we have revised the project format to be group-based communication. It is likely that two of FJU students will be in a group with two of the NCCU students. You will contribute to the weekly topic through ONE of YOUR GROUP MEMBER'S BLOG. You should respond to the task as well as respond to your group members' opinions (either one person or a combination of several POVs).
If the postings for the projects are short, you will need to write more on your own blog (as journal entries). You will turn in 7 sets of journals this semester (two weeks per set). The total requirement for the project and the journals will be equivalent to 30 pages of double space A4 page. To fulfill this part of the journal activity grade, you will create your own Weblog to record your entries (If you already have a blog, give me the URL. Otherwise, create a new account. You may also put your writing processes for your junior research paper outlines as part of the journals throughout the whole semester.
"The Rights to Write" Project Description
During the course of your writing skill development, you are becoming a writer who can write for different audience. It is a way to express yourself and communicate your thoughts. As claims by Professor Karen-Beth Scholthof: "I'm not interested in exams. I don't see the sense in rote memorization. I want my students to gain confidence that they have opinions and can defend their point of view" ; the purpose of the project is to create a safe place for you to record your thoughts and engage in an intellectual conversation. Although English is not your first language and you are not that comfortable using it to voice yourself, you still hold the right to write.
This project is a collaborative tandem writing between the English major students at National Chung-Cheng University and Catholic Fu-Jen University. Each of you is partnered with a keypal who you have never met, so you can feel comfortable expressing yourself without social constraints: your worries, your beliefs, your doubts, your viewpoints, your growth, or your core values. You will be using blogs to share your thoughts with your faithful partner and have an in-depth discussion.
Conversation
*E-resume
We need to work on item 2 below. For instruction, go to:
http://ce.etweb.fju.edu.tw/e_story_1.html
請鼓勵學生參加「98英語E故事E履歷」
(網址: http://ce.etweb.fju.edu.tw/self_learning_show_982.htm) ,訓練英語表達能力!

1. 目的:增進同學的英語與E化學習能力。
2. 主辦單位:外語學院、英文系、英語線上自學中心
3. 協辦單位:輔大視聽教學中心、太御科技企業股份有限公司
4. 時間2010/1/1 ~ 2010/3/31
5. 報名方法:(報名截止日期2010/3/30) 報名表於網站可下載。
. 請在報名期限前將報名表寄至ceweb.admin@gmail.com
6. 活動方法: 本活動利用JoinNet軟體讓同學可以在線上錄製故事或卅履歷說明比賽組別分為兩大組,故事組接受個人和二人(及以上)報名,履歷組以個人報名為主,但容許找提問者協助。
(1)E故事組:內容-可以自己編寫,也可以改編現成故事,但是不能只是唸別人寫的故事。 形式- a) 照PowerPoint說故事;b) 照PowerPoint上的拍攝照片演出。
(2)E履歷組: 形式-可以自己講述,也可找他人協助問問題。
內容-履歷內容填寫請參考活動網站
7. 獎勵辦法:
經全校投票及英語老師評審後兩組將選出前三名頒發獎金
*Cross-Section Job Interview
This will be on March 23rd and 26th. You will be interviewed by two other people other than your own instructor. You will need to submit some recommended descriptions for job/graduate school. Details to be announced later.
*Issues and Rehearsals for Research Paper Convention
The research paper convention will take place on June 1, June 4, June 8, and June 11. Abstracts are due on both printed version and on diskette at the beginning of May (on May 4, 2010). For late turn-ins, 10% will be taken off your final grade.
Prior to the convention, we will have rehearsals in our own classroom. 15 minutes for presentation and 5 minutes for Q&A will be given to everyone (a total of 20 minutes per person). Please be prepared and make good use of these practice sessions. Your classmates and instructor will be providing constructive feedback for improvement.
You will be asked to sign up to attend other people's presentations prior to the convention dates (This is a requirement).