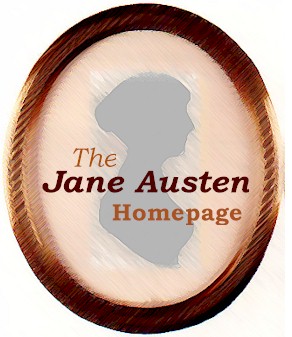 Jane Austen

Jane Austen was a prolific novelist who lived her short life in the busy, orderly context of Georgian England, in a lively and comfortable family best described as gentry: somewhere between nobility and the professional classes. The seventh of eight children (and the second of two girls), she was both educated and accomplished as befitted the child of a well-connected clergyman. Her father, the Oxford-educated Rev. George Austen (1731-1805), was known as "the handsome Proctor." Ordained in 1760, he married the well-born Cassandra Leigh (1739-1827) in Bath four years later.
Jane Austen wrote her first book when she was 14. Her early farces were respectably written and often very funny, especially a clever look at the history of England. She also embarked on a busy social life, attracting several suitors but never marrying any.
Fully two centuries ago, she began writing novels. Her first, written in letter form and called Elinor and Marianne, was later published as Sense and Sensibility. In the fall of 1796, she began First Impressions -- later to become Pride and Prejudice, her favorite work. Family records say that Austen's sister would laugh out loud when Jane read it to her. After First Impressions (a manuscript rejected by the London publisher Cadell in 1797), Austen began Susan -- a parody of Gothic romance novels popular then; it was later published as Northanger Abbey. She also wrote an epistolary novel called Lady Susan, not as widely known as her other works. Despite the creativity of this period, none of Austen's novels would actually be published until 1811.
"Pride and Prejudice: A novel. In three volumes. By the Author of Sense and Sensibility" was published by Egerton on January 29, 1813 in an edition of about 1,500 copies. It was popular enough to sell out by July. Second editions of both Pride and Prejudice and Sense and Sensibility were published in November. By then, the "secret" of the author's identity had spread widely. Austen was so popular that the Prince of Wales kept specially bound sets of her novels in each of his homes.
During her lifetime, Austen's work was already growing popular outside of England. The first French translation of Sense and Sensibility appeared in Paris in 1815. Emma was published in Philadelphia in 1816. Pride and Prejudice, her most popular and widely translated work, continues to be one of five books written that has never gone out of print.

1775: Jane Austen is born at Steventon Rectory in Hampshire

1795: Jane Austen begins to write a novel in letters called Elinor and Marianne, the first version of Sense and Sensibility

1796: Begins a new novel, called First Impressions -- the first version of Pride and Prejudice

1798: Begins another book, Susan, which will become Northanger Abbey

1803: Manuscript of Susan sold to the publisher Crosby, who never actually publishes the work

1805: George Austen, Jane Austen's father, dies on January 21

1806: Austen family leaves Bath and moves to Clifton and then Southampton

1809: Austen family moves to village of Chawton in Hampshire

1811: Sense and Sensibility published anonymously ("By a Lady")

1813: "Pride and Prejudice: A novel. In three volumes. By the Author of Sense and Sensibility" published by Egerton on January 29.

1814: Mansfield Park published by Egerton in May; first edition of 1,500 sells out in six months

1815: Emma published in December by a new publisher, John Murray. 1,200 copies of its first edition of 2,000 are sold within a year. Jane Austen has been writing Persuasion since August.

1816: Jane Austen's health begins to fail; she will be posthumously diagnosed as likely having Addison's Disease, an adrenal condition that can now be treated. The novelist takes lodgings in Winchester for medical treatment.

1817: Jane Austen starts a new novel, which her family thought was called The Brothers. By March 18 she had written 24,000 words. Eventually this work became known as Sandition. Austen dies on Friday, July 18 at the age of 42. She is buried in Winchester Cathedral the next day. In December, Northanger Abbey (the revised Susan) and Persuasion are published in one volume, dated 1818.

BACK