American Masters
American Masters: Alfred Stieglitz: The Eloquent Eye DVD/822/A191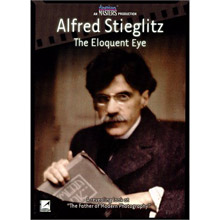 American Masters presents a revealing look at "The Father of Modern Photography" Alfred Stieglitz, a creative genius who challenged and revolutionized attitudes toward modern art in the U.S. while championing the recognition of photography as an art form.
American Masters: Ernest Hemingway: Rivers to the Sea DVD/822/S129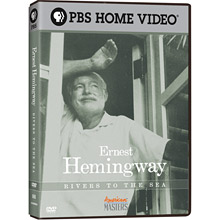 More than 40 years after his death, Hemingway is one of the most widely read and written about American authors. Many of his works are still in print, some in as many as 20 languages, including A Farewell to Arms, The Sun Also Rises and For Whom the Bell Tolls. It is the art of Hemingway's story telling that forms the heart of this film, the point of departure from which Hemingway's work is uniquely explored.
American Masters: Willa Cather: The Road Is All DVD/822/G397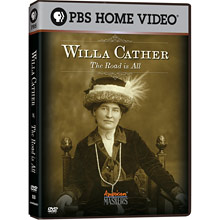 In 1883, the young Cather was plucked from her luxurious home in Virginia and dropped into the tall grass prairies of Nebraska, an experience that exhilarated her and became the force behind all of her great novels - O Pioneer, My Antonia, Death Comes for the Archbishop and the Pulitzer Prize winning One of Ours. She has been a great inspiration to women writers and women readers, rediscovered in every decade for the past 100 years.
Exxon Mobil Masterpiece Theatre: The Song of the Lark VHS/822/A788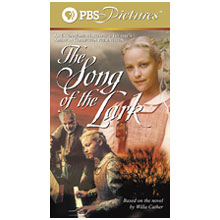 Starring: Maximilian Schell, Tony Goldwyn, and Arliss Howard.
A young woman escapes from rural Colorado to become a world-famous opera singer in Willa Cather's powerful tale of an artist's self-discovery. Based in part on Cather's own frontier youth, SONG OF THE LARK recounts the passion of Thea Kronborg (Alison Elliott) for music and fulfillment beyond her hometown. Three music teachers, a railroad worker, millionaire, and country doctor aid her.