Quantitative Research: Methods in the Social Sciences (Insight Media) (無字幕,英文發音23min) 300 159q W052201V

This DVD introduces quantitative research and shows the types of questions covered by quantitative research methods. It examines such measurement issues as validity, sampling, and distribution; discusses the protocols of experimental design and statistical analysis; and covers survey design, scales of measure, sampling procedures, and data analysis.
Doing Research on the Internet DVD/005/E21d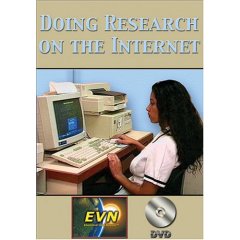 The Internet is a valuable tool for people who need to gather information. This video presents helpful tips that will optimize the search for critical data so that you can complete that all-important research project.
Research Skills: How to Find Information DVD/005/E21r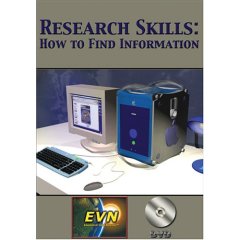 Research skills are essential in everyday life. Students need them to write papers, authors need them to write books, politicians need them to make legislative decisions and scientists need then to discover cures for diseases. This program teaches you how to find and organize information. You will learn research skills that can potentially lead to better grades and an enrichment of your life, or the life of someone else.

Cool Tools: Blogs, Wikis, RSS, Podcasting DVD/004 Gm618
Michael Gold, head of West Gold Editorial Consulting, discusses ways in which blogs, wikis, podcasting, and RSS can enhance commercial Web sites and increase return visits.

研究方法12堂必修課 (黃熾森) DVD/600/4494/