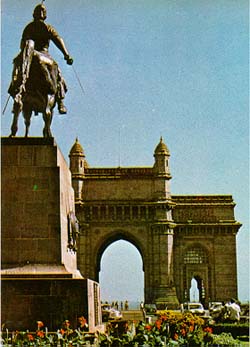 The Positive (?) Work of the Colonizer:
a univerfied code of law
a single administrative language
the world's greatest railroad network
The British, however, did nothing to
weaken the religious rivalries or caste system.
The Gate of India, the symbol of Bombay, in memory of the arrival of King George V's arrival in 191l.
《世界風物誌20》p. 57.