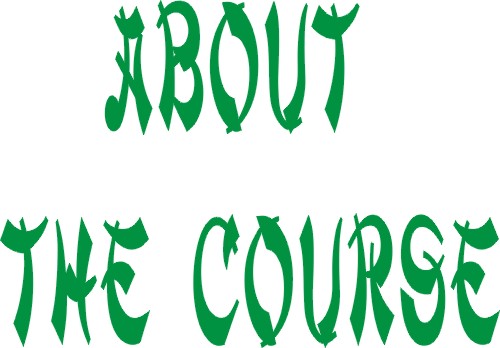 ---
You will see what you need to notice in this course




click and see them right now
---
December 22, 1999
Introduction to Western Literature--Fall, 1999
This course is designed to introduce you the basics for your future study of English and American literature. Together, we shall experience, analyze, and respond to the human cultural heritage in words. As a member of the international community, we shall look and reflect upon issues, opinions about human situations as presented in the three major literary genres: Fiction, Drama, and Poetry. To help you become critical and analytical readers, basic elements of these genres (such as plot structure, narrative point of view, characterization, etc.) and significant themes (such as initiation) shall be introduced. In the first semester, we shall focus on the reading and analyses of the elements of Fiction, Drama and Poetry. In the second semester, we shall explore poetry of different time, read a novel and a tragedy for more exposure of western literature. In addition to the training of critical thinking, this course, above all, aims to HELP YOU ENJOY READING LITERATURE. Therefore, try to respond to the reading and share with the teacher and class both your difficulties and enjoyment reading the assignment so that we shall have more fun while learning together.
[top]
Finish all the reading assignments before you come for class discussions.

In small groups of five people, you will form study groups to

work on vocabulary of the reading texts and

apply the skills you have learned from the weekly focus on literary analysis for in-class discussions and

hand in analyses reports of the story/play/poem your group choose before every exam.
[top]
Grading Policy: Criteria—ideas, ability to analyze literature
3 Group Analyses Reports—20% Exams—60%

Quizzes, Attendance & Participation—20%

Your ability to appreciate and analyze literature is the main criterion with which the instructor grades you. Therefore, feel free to express your ideas and ask questions about literature, do not worry about your English too much, it shall be improved as you try to use it a lot in reading and discussing about literature.
Required Texts

Beaty, Jerome and Paul Hunter. The Norton Introduction to Literature. N.Y. Norton,1998