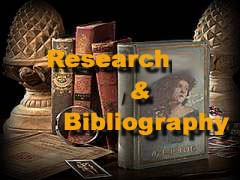 Selective Relevant Links: (1) on Literature Resources

Want to recommend good links with clear explanation? Contact me.
(2) on Research Writing

means recommended site.
Fu Jen Online CD Rolm's (Liberal Arts Lib.instructions; Social Science Lib, instructions;
UBitNet 全國圖書資訊網: 包括圖書搜尋、國內期刊論文全文搜尋、國內碩博士論文等
Joint Library Search System 國內圖書館書目整合查詢系統
National Serials Union Catalog and Interlibrary Loan System 全國期刊聯合目錄暨館際合作系統
NTU's General Library; its list of other libraries;
UC Berkely's list ofworldwide libraries
A list of virtual libraries; Chinese literature
Local:



Foreign


XRefer: Free access to over 300,000 entries - facts, words, concepts, people & quotations covering art, music, history, business, law, literature, health, science and more
Hypertext & Digital Libraries
See English Department's Relevant Links for the other search engines, librariesand general information sites.
D. Gateway
(or Major Link Collections)
HUMBUL (Humanities Bulletin Board)
E. Research Guides & Methods:
General
Frequently Asked Questions from Open U-- for beginners
Search Engine Showdown: Reviews, search features, statistics, & comparisons
Cinema: WOMEN IN CINEMA: A Reference Guide; CINEMA STUDIES RESEARCH GUIDE (from U of T)

(See also the relevant link page of Fu Jen English Literature databank; relevant links page of English and American Literature Association)

A. Online Bibliographies on Literature and Humanities:
Literary Resources on the Net (Jack Lynch)
Voice of the Shuttle (Alan Liu)
Bibliography and Literary Research (Fall 1996; Edwin Duncan; a good collection of links)
What we need our library to purchase:
B. Region and Period Studies

for research in American studies and teaching research writing

British History Resources - H I S T O R Y R E S O U R C E S
The Labyrinth (Medieval Web maze)
Contempoary Taiwanese liteature Database (當代文學史料)
British Poetry Archive, 1780-1900
Internet Poetry Archive: Seamus Heaney, Philip Levine, Yusef Komunyakaa, Czeslaw Milosz, Robert Pinsky, Margaret Walker
UTEL Authors Index; POETSIN REPRESENTATIVE POETRY ON-LINE
ARTFL Project -- Project for American and French Research on the Treasury of the French Language--mostly lit. and resources in French, but also including a Web Bible and a lot of dictionaries.
Prject BookRead: a collection of the classics as well as contemporary works. Of general interest.
Great Literature Online -- General intro, hypertext and links.

Reference Books: LSU Library Reference Books Resources for the study of literature and bibliography.
English Language Authors: Web guides, bibliographies and LSU Library resource tips on a growing list of notable English language authors -- a handy tool for finding quotes, lists of works and biographical information.

University of Michigan: "The bibliography is an ongoing attempt to build a comprehensive guide to both paper and online editions of American poets who began publishing before 1921. You will find the works arranged by a main entry point: in most cases the last name of the most authorative version of the poet's name that we have been able to locate."

Bibliography being compiled by LSU Libraries, Special Collections. "This project is an attempt to bring together a working bibliography of Louisiana authors, their works, and biographical information." Work is still under construction.
Inter-Play: an on-line index to plays in collections, anthologies and periodicals

"Inter-Play provides easy access to the locations of printed plays in collections, anthologies and periodicals. Most of the plays cited are not indexed in the standard printed play indexes such as Ottemiller's Index to Plays in Collections or H. W. Wilson's Play Index . . . Approximately 14,400 locations are currently cited to plays in many languages."

More on this page from Research Writing and English and American Resources